How the Largest U.S. Alcohol Retailer Increased E-Commerce Sales
The Challenge
Like most retailers, BevMo! wanted to increase their revenue.
However, the marketing team was constrained by the inflexibility of the product recommendation tools that they were using.
They needed to test and learn, activate ideas quickly but without spending too much time and compromising ROI.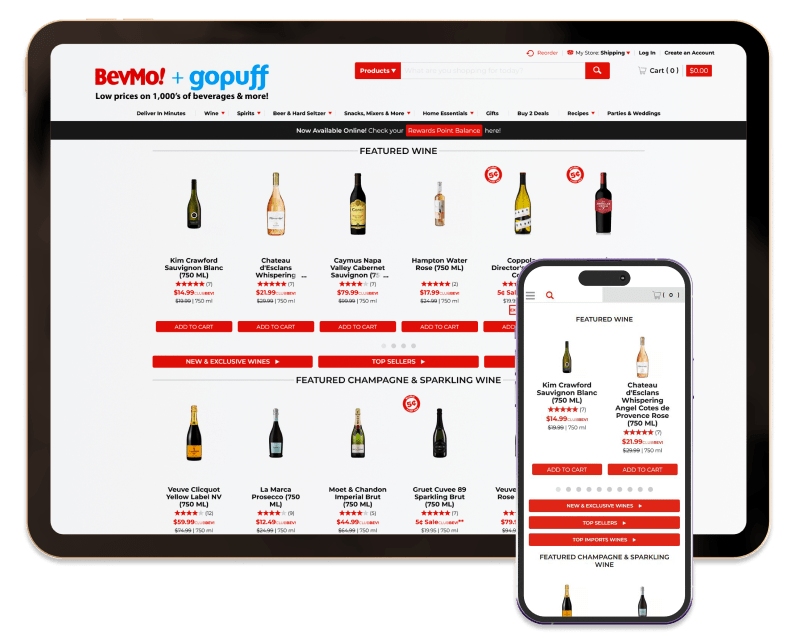 The Solution
Breinify worked with BevMo! to optimize the customer journey with product carousels throughout the shopping experience.
These intelligent product carousels not only take into consideration trending products from the entire catalog, but also allowed BevMo! to add crucial constraints such as promotional qualifiers based on state, store-level inventory, and individualized recommendations.
This means BevMo! customers saw the right product, at the right time, specific to their location, in effect increasing "add to carts", and average order values.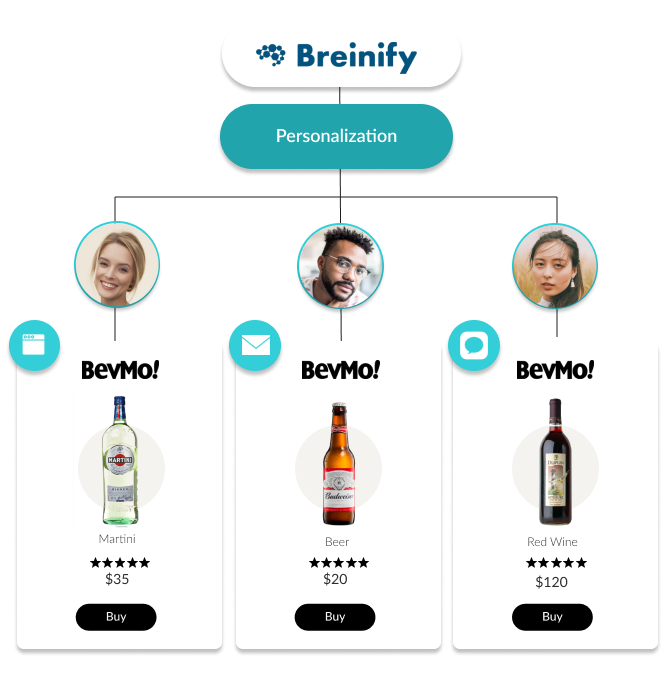 The Results
With Breinify's help, BevMo! was not only able to generate $125M in new sales, and increase sales by 51% that year but we helped them see a rapid return on investment.