In Episode 17 of Beyond Conventional Marketing, I speak with Johnny Russo, Chief Digital Officer at Lamour and MLG Brands, about change management and digital transformation in eCommerce.
Listen to our full conversation here:
Founded in 1952, Lamour is a Montreal-based family business that sells socks, underwear, and hosiery. In the spirit of digital transformation, Lamour sells through Amazon as well as large retailers like Costco, and recently acquired their own direct-to-consumer brand, which Johnny works with the most closely.
When it comes to business success, digital transformation should be a top priority, no matter the industry. The challenging part is understanding how to set up a proper strategy for digital transformation.
In this episode, Johnny and I discuss a framework for digital transformation in eCommerce, namely the five pillars that Johnny uses in his work: Education, Data & Change Management, Culture, Partners, and People. Tune in to hear him elaborate on each pillar.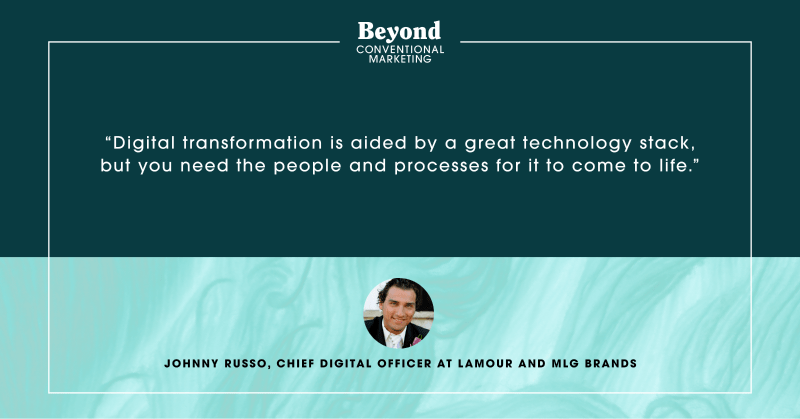 We also talked about the pitfalls of neglecting any of these five pillars in the journey to digital transformation. People and culture emerged as the biggest drivers of institutional change.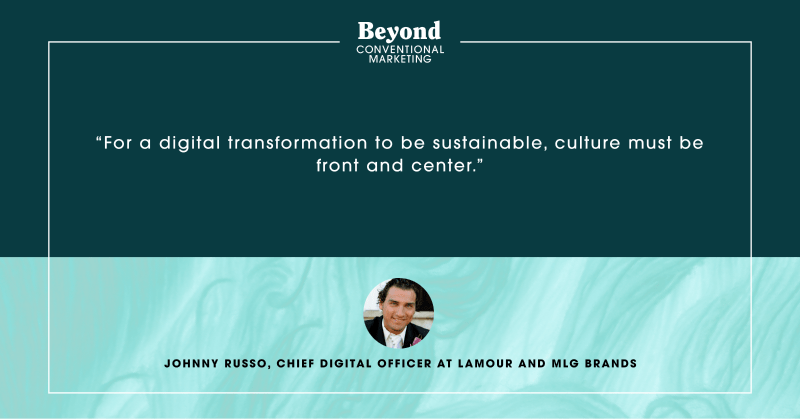 Lastly, we discussed Johnny's new book, Mastering Mindful Leadership, and the approach and process he relies on to set goals and motivate his team. Published in October 2022, the book is now available for purchase.
Listen to the full episode to hear Johnny's tips for driving digital changes that last and will benefit any industry.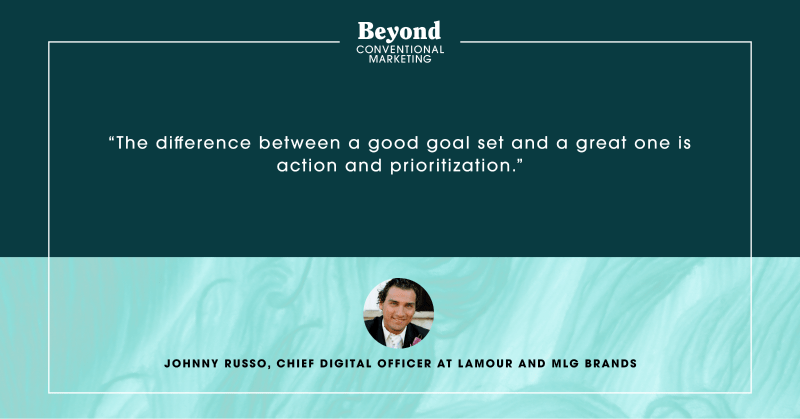 What you can expect to learn:
The five core pillars of digital transformation

How to align people toward the same goal

The difference between good and great goal setting
For more insights from marketing leaders, you can also keep up with the latest episodes of Beyond Conventional Marketing by subscribing to the podcast on Apple Podcasts, Spotify, or wherever you get your podcasts.