In Episode 4 of Beyond Conventional Marketing, Diane talks to Andres Felipe Zuluaga, Scouting Manager and Adjacent Markets at Claro Colombia about integrating innovation into the fabric of an organization.
Listen to the full episode here:
Claro Colombia, a subsidiary of the América Móvil group, is Colombia's largest telecommunications provider. The brand has almost 34 million subscribers, which is over 60% of the country's population, and serves a large market of consumers that use pre-paid mobile plans.
In this episode, Andres and I talk about his work with digital transformation initiatives at Claro, his approach to innovation, and his perspective on upcoming content and marketing trends for 2022. The main takeaways? In the midst of digital transformation and a shift to data-driven marketing, innovation isn't a one-off task – it has to be built into every aspect of your organization.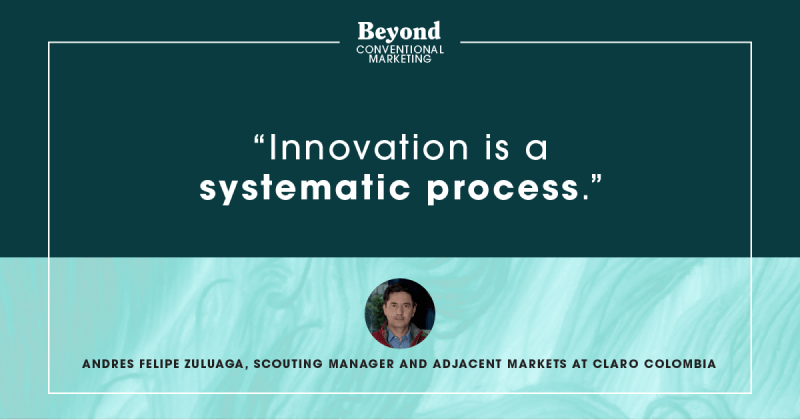 So, how do you create a culture where innovation can thrive?
Andres shares his thoughts on building a creative, innovative culture that is integrated across the entire Claro organization. In a company of 10,000 people, though, that's often easier said than done.
Listen to the full episode to hear how Andres and Claro Colombia approach:
Digital personalization in marketing
Motivating team members to adopt a mindset of innovation
Measurables and content trends for 2022
Claro's newest initiatives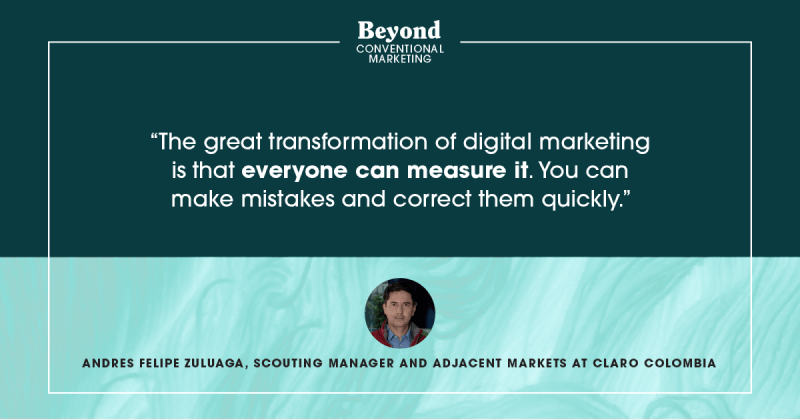 Keep up with the latest episodes and insights from Beyond Conventional Marketing by subscribing to the podcast on Apple Podcasts, Spotify, or our website.
Listening on desktop and can't see the links? Just search for "Beyond Conventional Marketing" in your favorite podcast player.
For more expert insights, subscribe to Beyond Conventional Marketing on your favorite podcast platform.
Resources mentioned in this episode of Beyond Conventional Marketing: