In Episode 10 of Beyond Conventional Marketing, I speak with Logan Bennett, Personalization Experience Lead at Carhartt, about the evolution of the consumer journey and how brands can evolve alongside ever-changing consumer behavior.
Listen to our full conversation here:
Carhartt is a family-owned clothing brand that has been around since 1889. Thanks to the famous Rugged Flex Stretch Technology, Carhartt is one of the most durable clothing lines worn by hard-working people across the globe.
Personalized consumer experiences should feel natural. Consumers should walk away with the feeling that interacting with your brand makes their lives easier and better. But the question is, how can you do that effectively? The answer is data.
In this episode, Logan and I talk about the role of data in curating seamless personalized experiences and marketing strategies. The key takeaway here is that it's important for teams to have a process for how they approach personalization.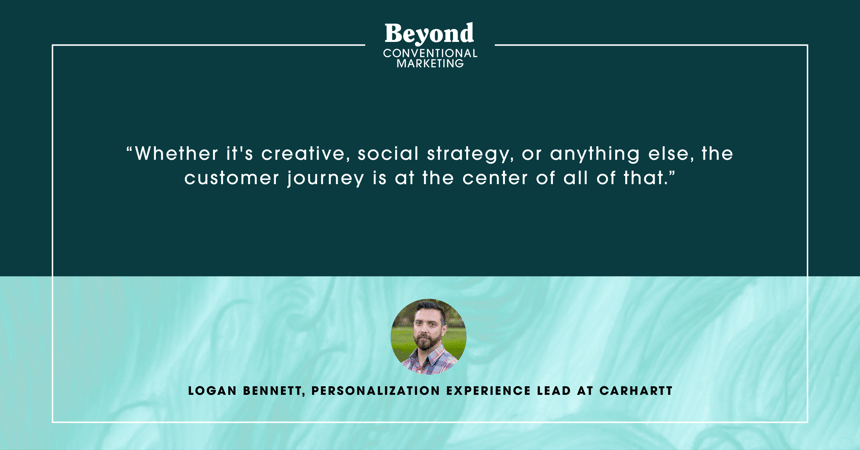 Logan remembers earlier in his career when channels were fewer, and consumer journeys were linear and simpler. Digital transformation has completely changed the consumer journey, making it equally more complicated and exciting.
Listen to the full episode to hear more about Logan's insightful perspectives on the importance of the consumer journey and how it impacts marketing strategies today.
What you can expect to learn:
The importance of the consumer journey
How does the customer journey impact marketing strategies?
Customer journey challenges
Being data-driven vs. data flexible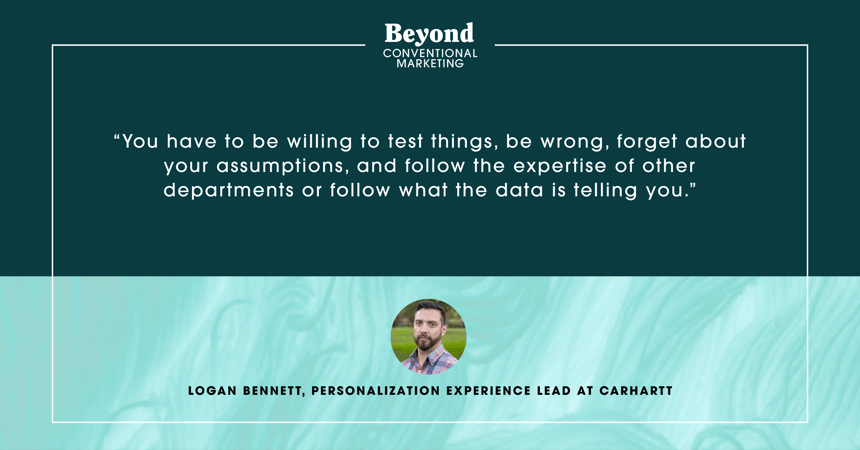 Listen to the full episode for Logan's insights on data-driven personalization.
For more insights from marketing leaders, you can also keep up with the latest episodes of Beyond Conventional Marketing by subscribing to the podcast on Apple Podcasts, Spotify or wherever you get your podcasts.
Listening on desktop and can't see the links? Just search for "Beyond Conventional Marketing" in your favorite podcast player.