In Episode 12 of Beyond Conventional Marketing, I talk to Ivonne Kinser, Vice President of Marketing and Innovation at Avocados From Mexico, about actionable steps for implementing innovation strategies to gain competitive brand success.
Listen to our full conversation here:
Avocado From Mexico (AFM) is a non-profit marketing organization created to promote a brand for Mexican avocados and create more demand for them in the United States. Founded in 2013, AFM has evolved into a transformational brand that effectively uses technology to drive innovation.
In this episode, Ivonne and I discuss what innovation truly means in digital marketing and the most effective approach to drive consumer marketing innovation.
Every brand wants to innovate but businesses often see innovation as a complex endeavor. In reality, it's a simple concept that involves two steps: 1) identifying opportunities and problems, and 2) defining the right approach to facing these opportunities and problems.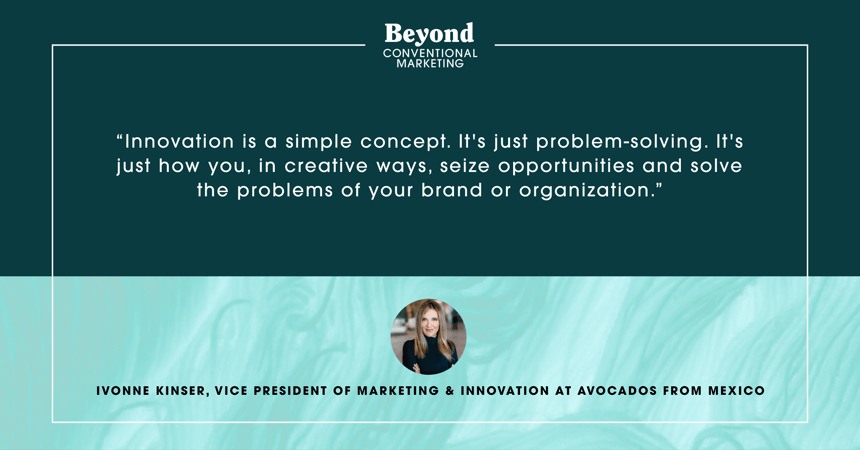 Ivonne explains the importance of focusing on individual strengths at an organizational level as an effective approach to driving innovation. At AFM, this involved using conversational and machine learning AI to create meaningful and impactful touch points across the consumer journey.
Listen to the full episode to hear Ivonne's take on this approach and her insightful perspective on solving innovation challenges.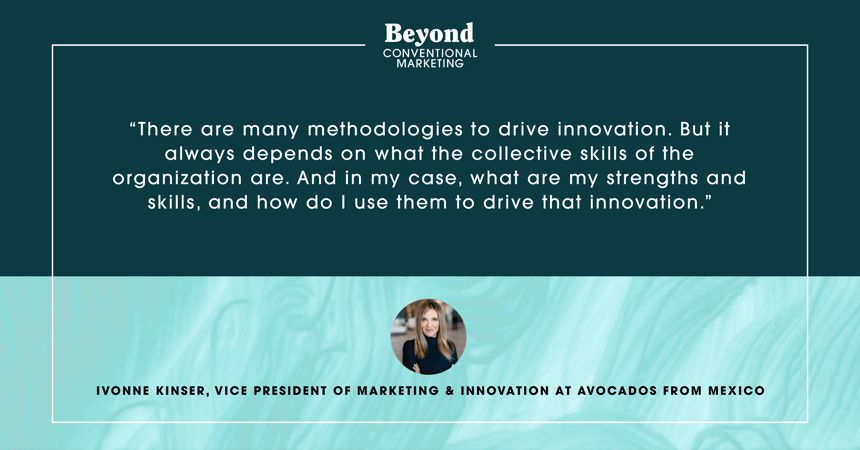 Ivonne left us with some advice for marketers about leaning into "constructive dissatisfaction," or the desire to make things better from a place of optimism and care. "Conformism is the enemy of progress," she says.
What you can expect to learn:
Ivonne's approach to marketing innovation
How can you drive marketing innovation?
The impact of technology on marketing
Why should you leverage your strengths


For more insights from marketing leaders, you can also keep up with the latest episodes of Beyond Conventional Marketing by subscribing to the podcast on Apple Podcasts, Spotify, or wherever you get your podcasts.
Listening on desktop and can't see the links? Just search for "Beyond Conventional Marketing" in your favorite podcast player.