In Episode 8 of Beyond Conventional Marketing, I speak with Lucas Johnson, Associate Vice President, Zippo Global Marketing at Zippo Manufacturing Company, about why one of the most important changes they've made is how they're leveling up their use of data.
Listen to our full conversation here:
Zippo is a family-owned heritage brand that has been around for 90 years. Along with the brand's infamous windproof lighter, Zippo is a global lifestyle brand servicing more than 180 countries.
In this episode, Lucas discusses what led to the best year yet for Zippo in 2021. He shares about how luck favors the prepared and what exactly led to growth during the pandemic. He also shares about how the company leverages data to personalize experiences for both individuals and groups. The main takeaways? Quick changes make a big difference and understanding how to interpret the right data can set a brand up for long-term repeatable success.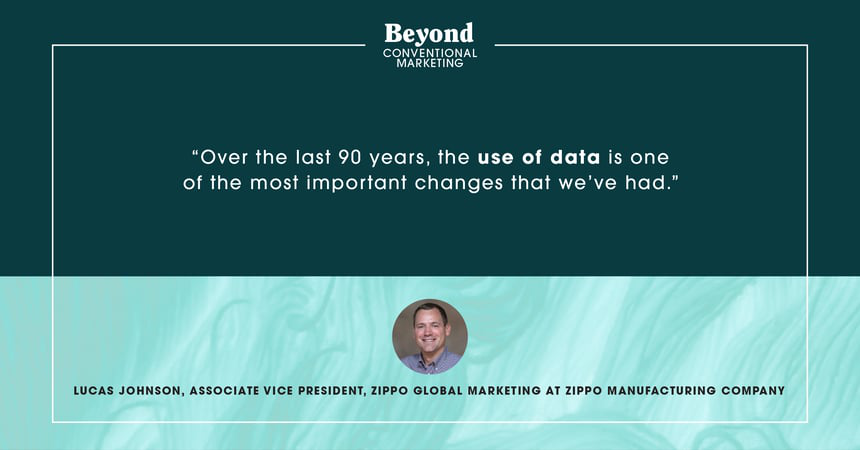 In terms of things that have contributed to Zippo's ongoing success, Lucas credits having a great brand and a great product that has won over the hearts of the American people for the past ninety years. He also credits a commitment to the company's core values as well as valuing employees: "You could have the greatest system in the world, but if you don't have the greatest people, it's never going to work."
Listen to the full episode to hear how Lucas approached:
Examining data to find unexpected consumer behavior patterns.
Identifying the best ways to customize experiences through data.
What Zippo attributes to their best revenue year yet.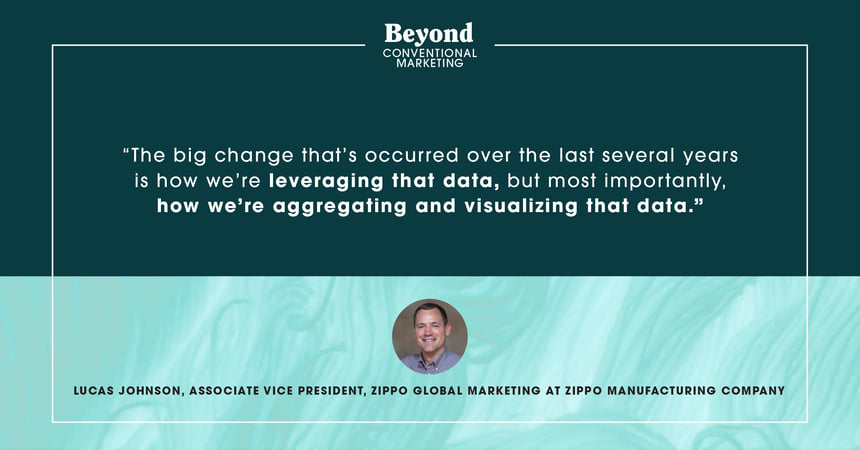 Keep up with the latest episodes and insights from Beyond Conventional Marketing by subscribing to the podcast on Apple Podcasts, Spotify, or wherever you get your podcasts.
Listening on desktop and can't see the links? Just search for "Beyond Conventional Marketing" in your favorite podcast player.
For more expert insights, subscribe to Beyond Conventional Marketing on your favorite podcast platform.