In Episode 9 of Beyond Conventional Marketing , I talk to Anna Kloss, VP of Pricing, Promotion, Product and Personalization at Vista, about the importance of brands making personalization a priority for both brand and customer success.
Listen to our full conversation here:
Vista is a popular, global e-commerce brand that focuses on producing physical and digital marketing products for consumers.

In this episode, Anna and I talk about the challenges brands face when it comes to meaningful personalization and how she approaches this task with her extensive experience in business, economics and data analytics.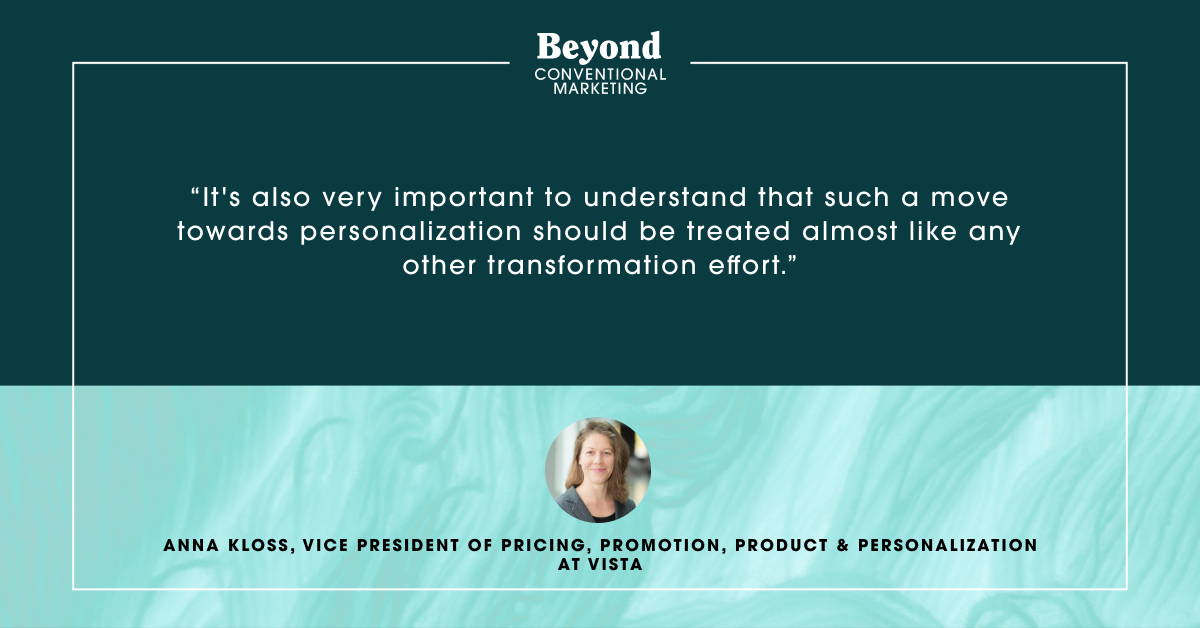 Anna shared her thoughts on the three main challenges personalization brings and why personalization strategies can be so complex:
The first challenge is finding out how to make personalization meaningful to a brand's unique consumer base and then link it to an effective strategy.

The second challenge is that there's already existing operations. So, the question here is how do brands create, plan, execute and track personalization strategies on an operational level.

And lastly, the third challenge is the need for tech, data and analytics infrastructure to make personalization scalable.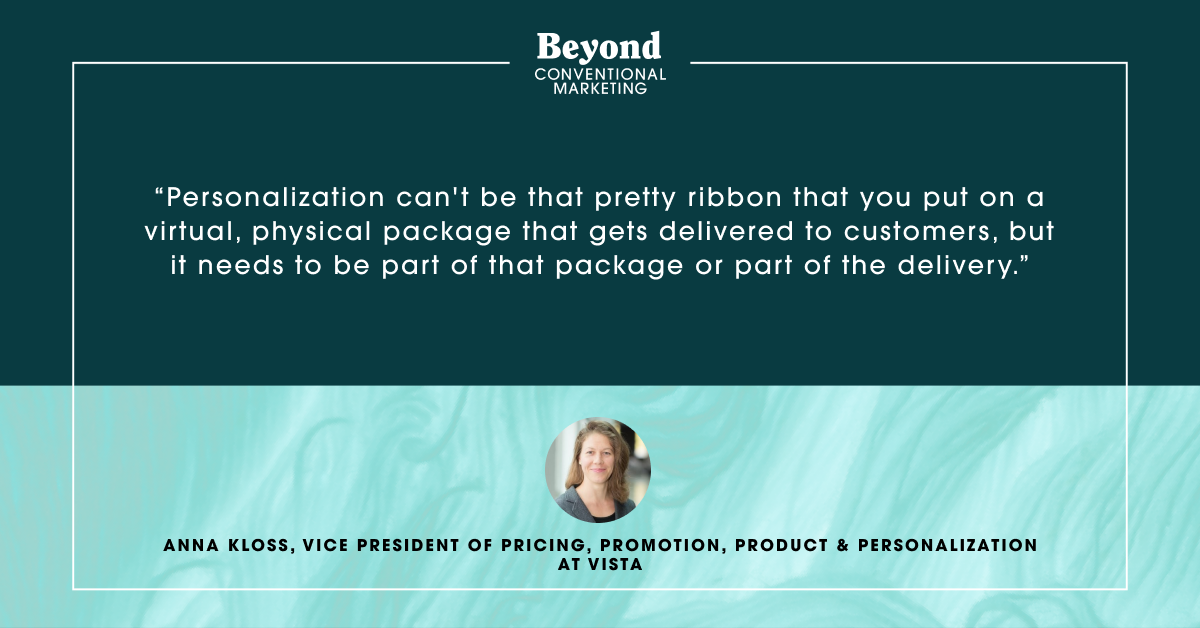 Anna also shared how she recommends approaching these challenges based on her success at Vista:
Get super clear on the problems personalization solves for your brand's customers.


Deliver personalization cross-functionally.


Demonstrate early value often to shape the investment path fast.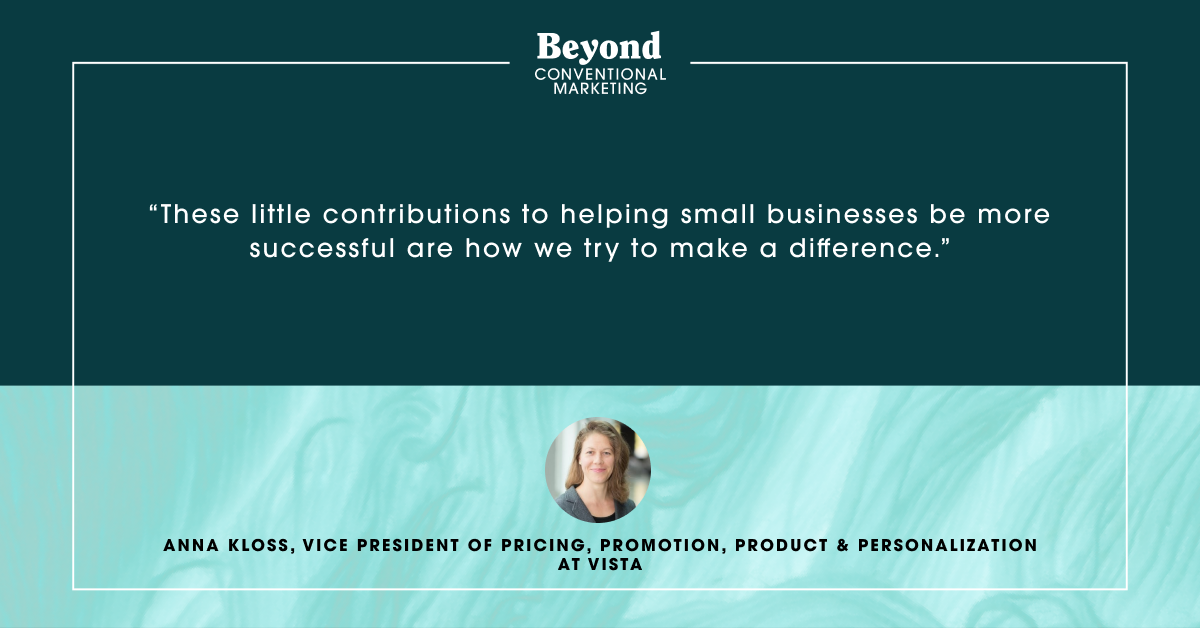 Listen to the full episode to learn from the valuable insights Anna provides on how to do meaningful personalization at scale, the right way.
For more insights from marketing leaders you can also keep up with the latest episodes of Beyond Conventional Marketing by subscribing to the podcast on Apple Podcasts, Spotify or wherever you get your podcasts.
Listening on desktop and can't see the links? Just search for "Beyond Conventional Marketing" in your favorite podcast player.