In Episode 15 of Beyond Conventional Marketing, I speak with David Cost, Vice President of Ecommerce and Marketing at Rainbow Apparel Co, about the impact of collecting feedback from customers continuously.
Listen to our full conversation here:
Established in 1935, Rainbow is an American retail apparel company comprising several lifestyle brands primarily targeting teens, young women, plus size women, and children. Rainbow is also very popular among college students since the styles are fashion-conscious and affordable.
Every marketer searchers for a winning formula for getting more customers and driving business growth. Some experiment with various advertising tools and formats, while others try to guess what would grab their customer's attention. But have you ever tried asking your customers directly?
In this episode, David and I discuss Rainbow's approach to attribution and how they carved out a league of their own by consistently offering opportunities to provide feedback after every purchase.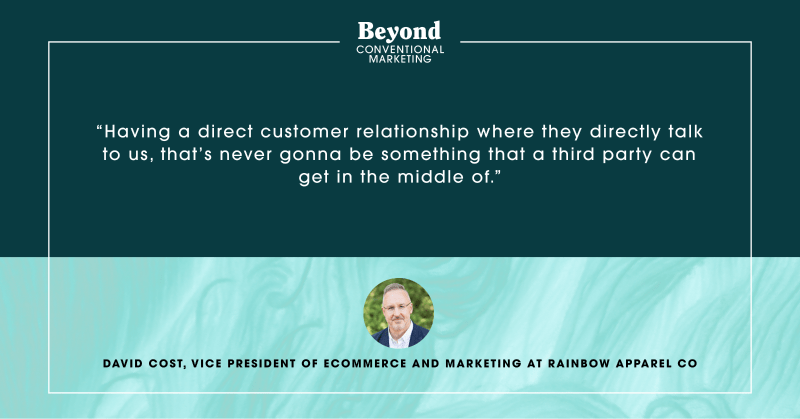 By engaging with their customers so frequently and acting on the insights to deliver thoughtful shopping experiences, Rainbow has avoided the need to deliver gimmicks—no Black Friday flash sales, just consistently good prices and high-value products.
We also talked about how Rainbow determines the value of each of the touchpoints in a customer's journey.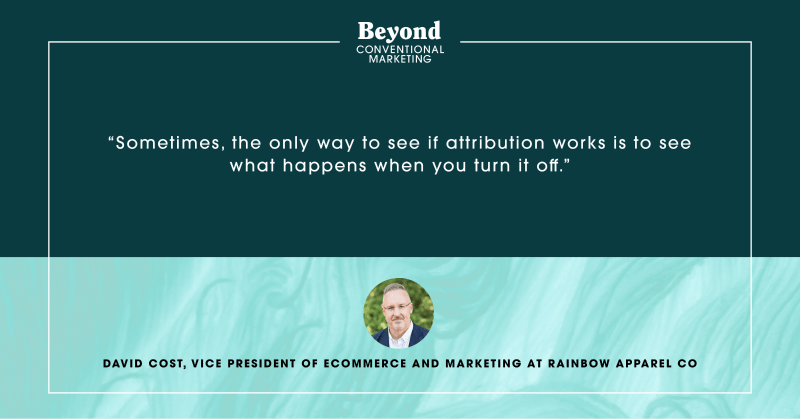 In today's digital era, the only constant is change. As a digital marketer, it's important to stay flexible and open to new opportunities.
Listen to the full episode to hear David's tips for connecting with customers and meeting their needs subtly and consistently.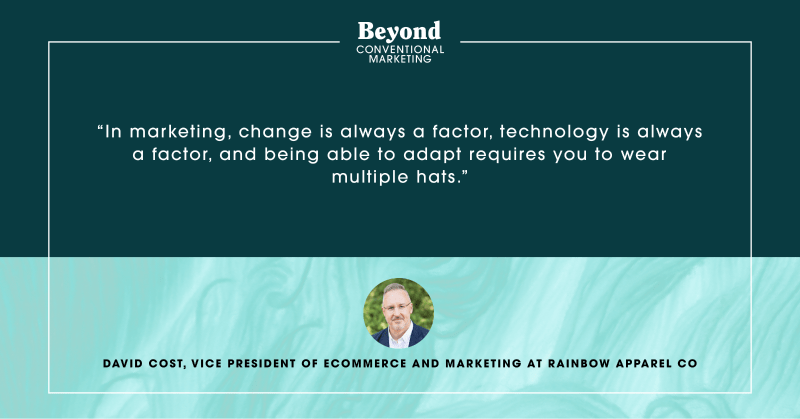 What you can expect to learn:
Why the best marketers thrive when they have to wear multiple hats

Dealing with the attribution challenge

Personalizing customer experience through post-purchase surveys
For more insights from marketing leaders, you can also keep up with the latest episodes of Beyond Conventional Marketing by subscribing to the podcast on Apple Podcasts, Spotify, or wherever you get your podcasts.