In Episode 5 of Beyond Conventional Marketing, I talk to David Oksman, VP Marketing and E-commerce at Samsonite, about digital marketing in the travel industry during the pandemic.
Listen to our full conversation here:
Samsonite, is an American luggage manufacturer and retailer, with products ranging from suitcases, backpacks and briefcases. As a result of the pandemic, the travel industry came to a standstill as consumers everywhere stopped traveling.
In this episode, David and I talk about how to market luggage to consumers who have stopped traveling and how marketing teams can be successful during a crisis. The key takeaway here was that it's important for teams to be nimble and move at the speed of culture.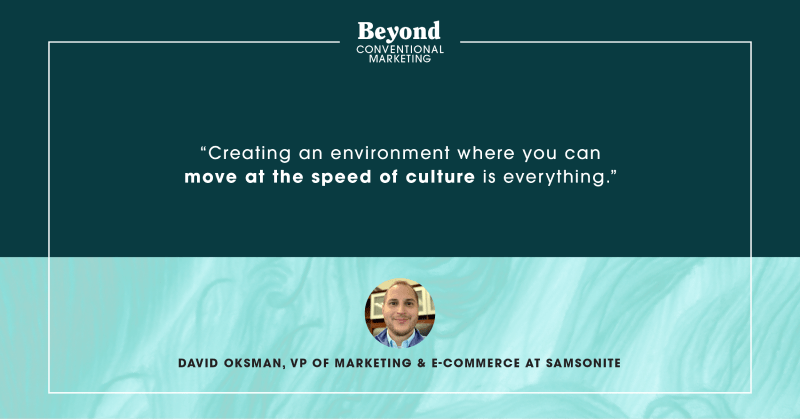 When David joined the Samsonite team on March 10th 2020, the world of travel looked very different. It was inspiring to hear David talk about how he faced this challenge in a new role and how his team quickly adapted to daily changes in the world.
What are the opportunities for marketing teams to adapt and succeed in unprecedented times?
Listen to the full episode to hear more about David's insightful perspectives on how marketing has evolved and some of his future predictions:
Category transformation and marketing campaigns in the travel industry
What traits make successful marketing teams
Why the future of digital marketing is moving towards Web 3.0
NFTs and the ownership of physical assets vs. digital assets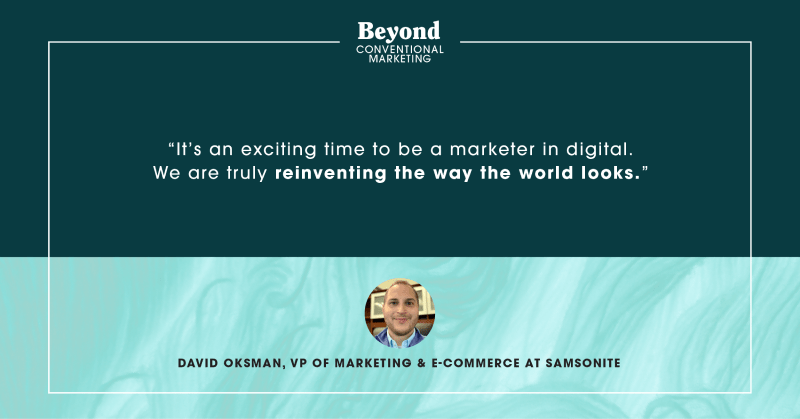 My favorite part of speaking with David was hearing his take on the future of digital marketing. He explained the concept of Web 3.0 and we discussed the possible impact that NFTs could have on marketing teams. While not every technology trend is exciting from a retail or consumer goods perspective, marketing teams everywhere have already started to jump on this trend.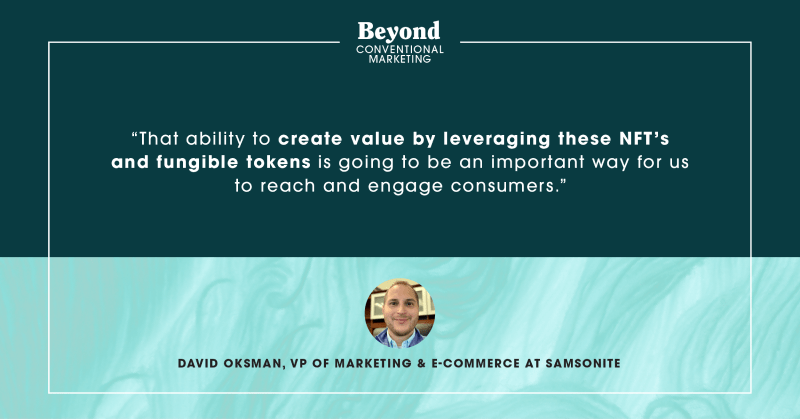 Listen to the full episode for David's insights on what makes marketing teams successful and the future of digital marketing.
For more insights from marketing leaders you can also keep up with the latest episodes of Beyond Conventional Marketing by subscribing to the podcast on Apple Podcasts, Spotify or wherever you get your podcasts.
Listening on desktop and can't see the links? Just search for "Beyond Conventional Marketing" in your favorite podcast player.