In Episode 11 of Beyond Conventional Marketing, I talk to Kate James, Senior Manager of Digital Commerce Marketing at The Coca-Cola Company, about the importance of evolving with the consumer for competitive brand success.
Listen to our full conversation here:
Founded in 1892, Coca-Cola is arguably the world's most popular food and beverage brand. Known for its marketing escapades, Coca-Cola continuously appeals to consumer emotions and interests by keeping up with the latest trends. From local stores to the Metaverse, Coca-Cola innovates constantly to stay relevant and competitive in an ever-evolving market.
In this episode, Kate and I talk about the impact of the consumer evolution on digital marketing and how to find the right brand strategy while keeping consumers in mind. The key takeaway here is that whatever the channels, consumers should be able to access the products or services they prefer.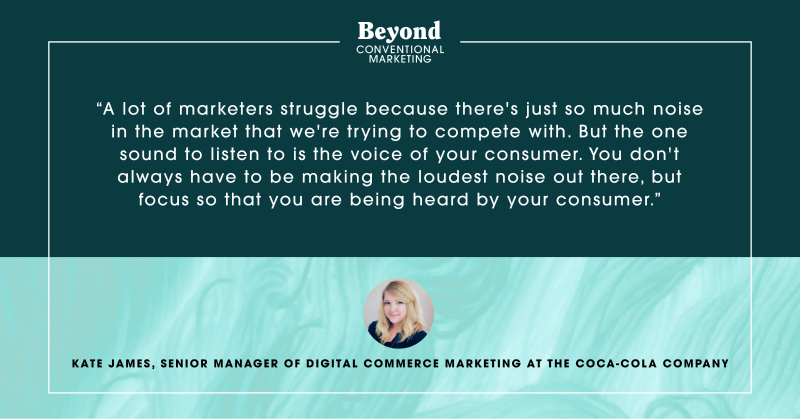 As a marketer, when thinking about how to structure your strategic marketing plans, focus on these 3 factors: where to invest, how to invest, where to disrupt. These include everything from occasion, brand, package, price and channel to the online brand presence and ways of getting your customers' attention.
Listen to the full episode to hear Kate's take on these questions and her insightful perspectives on how to evolve with your consumer at scale.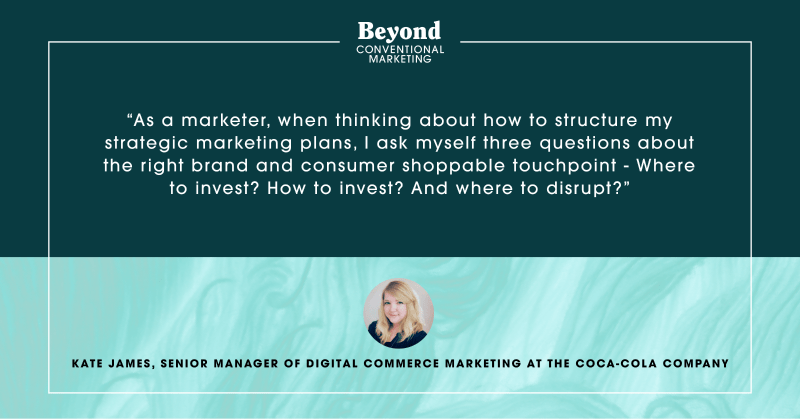 Kate also talks about implementing personalization that drives transactions by being impactful and helpful, but not intrusive.
What you can expect to learn:
The evolution of digital marketing
How today's consumers shop
Why you should adapt your marketing to present trends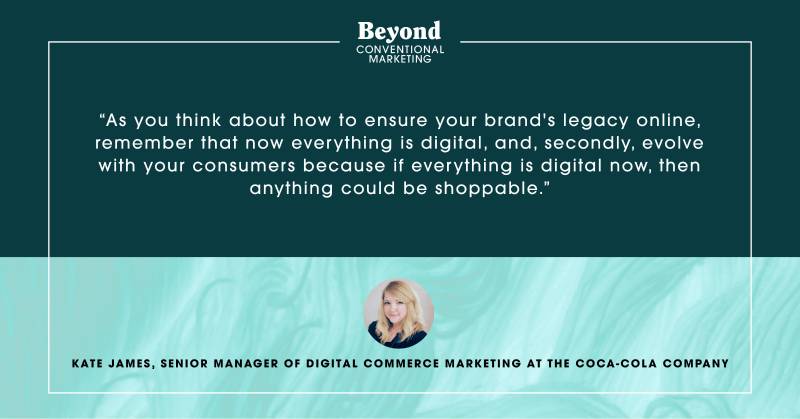 For more insights from marketing leaders, you can also keep up with the latest episodes of Beyond Conventional Marketing by subscribing to the podcast on Apple Podcasts, Spotify, or wherever you get your podcasts.
Listening on desktop and can't see the links? Just search for "Beyond Conventional Marketing" in your favorite podcast player.