In Episode 13 of Beyond Conventional Marketing, I talk to Angelic Vendette, Chief Marketing Officer at Alo Yoga, about digital and experiential marketing approaches to ensure an exciting and unforgettable experience for your customers.
Listen to our full conversation here:
Alo Yoga is an athleisure brand that brings studio-to-street with unique yoga clothing. Founded in 2007, Alo Yoga leverages experiential marketing, both offline and digital, to inspire wellness and create an engaging community.
Attention might be one of the most scarce resources nowadays. All brands fiercely compete to get people's attention and ensure they have the best brand experiences possible. That is the idea of experiential marketing; it aims to provide an exciting and unforgettable experience to your customers.
In this episode, Angelic and I discuss how Alo Yoga connects experiential marketing to the digital side of the business to provide the same elevated customer experience.
While experiential marketing is considered to work most effectively in offline environments, Angelic explains the importance of ensuring the same experience across digital environments.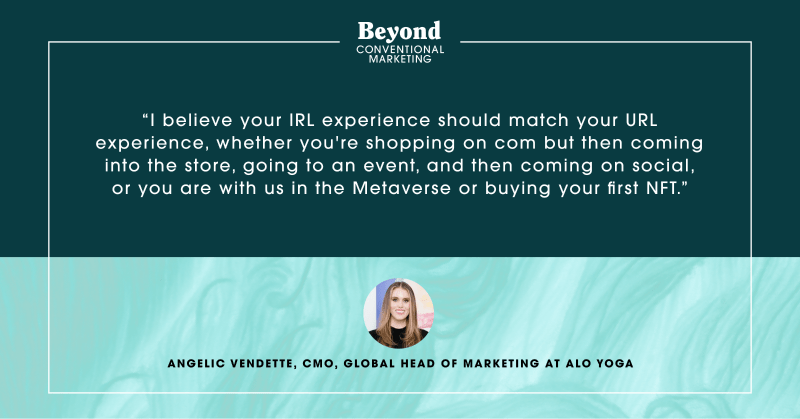 Many experiential initiatives marketers employ focus on brands. But Alo Yoga transcends the brand and concentrates on health and wellness. The goal is to guide and engage with people along their journeys, delivering value, and helping them develop.
Listen to the full episode to hear Angelic's insightful perspective on how to achieve an elevated and seamless digital experience that feels just as unique as your offline experience.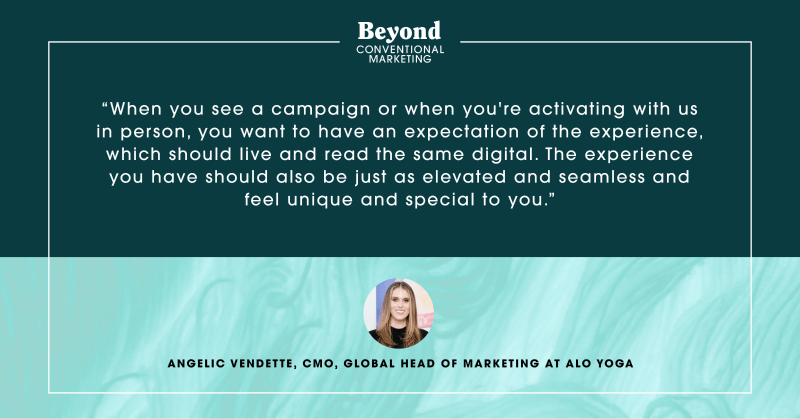 What you can expect to learn
Alo Yoga's approach to experiential marketing
The importance of a strong community
Why does combining experiential and digital marketing become so powerful?


For more insights from marketing leaders, you can also keep up with the latest episodes of Beyond Conventional Marketing by subscribing to the podcast on Apple Podcasts, Spotify, or wherever you get your podcasts.
Listening on desktop and can't see the links? Just search for "Beyond Conventional Marketing" in your favorite podcast player.