In Episode 18 of Beyond Conventional Marketing, I speak with Stephan Lukac, Marketing Director at Indochino, about his company's dedication to both online and offline customer experiences.
Listen to our full conversation here:
Indochino is a Canada-based retail company that sells custom-tailored suits for both men and women. One of the main differentiators that make Indochino stand out in the retail and fashion markets is product personalization and premium in-person customer experience. Their made-to-measure suits can be completely personalized to the consumer, including options for monograms and custom lining.
Online tools simplify daily tasks a lot, and make shopping into a choose-your-own-adventure experience. However, in retail, in-person is still the dominant approach when it comes to servicing new customers because it delivers an enjoyable customer experience. In this episode, Lukac and I discuss Indochino's uniquely personalized in-store shopping experience, which is led by a trained style guide and complemented by a measuring session to make sure their products have the right fit.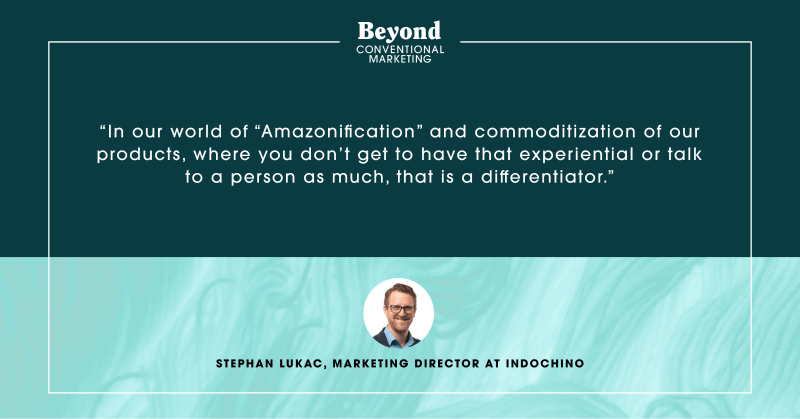 Buying a new suit is an investment that, in today's era of work from home uniforms, many people feel uneasy about. But Indochino's style guides are knowledgeable and ready to help customers land on a suit that makes them feel comfortable. Generally, repeat customers will later switch to online shopping, after their initial visit and being armed with the information they need to create a custom-tailored suit.
We also talked about how the consumer is evolving to blend in-person and online shopping experiences in order to get the best deals or create the best wardrobe. Lukac's daughter, for example, goes into stores to try on products, writes down her size, and then gets deals online in exchange for first-party data.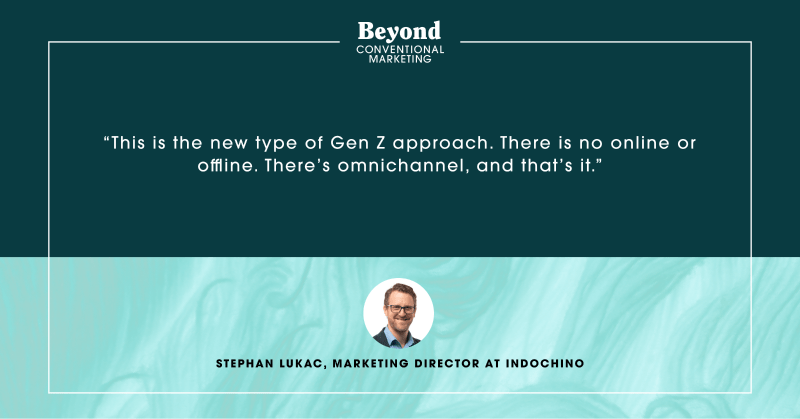 Younger generations strive to take the best out of online and offline experiences and benefit from both. In order to cater to the evolving preferences and behaviors of younger consumers, fashion brands should focus on providing a seamless customer experience, ensuring that it's both efficient and enjoyable.
Lastly, Lukac offered some parting advice for marketers looking to revolutionize customer experience for their brands, by focusing on collecting data that can be used to implement meaningful strategies:
What you can expect to learn from the full episode:
Indochino's key differentiators

In-person versus digital customer experience

Retail consumer behavior changes

Building a seamless customer experience
For more insights from marketing leaders, you can also keep up with the latest episodes of Beyond Conventional Marketing by subscribing to the podcast on Apple Podcasts, Spotify, or wherever you get your podcasts.